June 30, 2017
Posted by:

aasthaclinic

Category: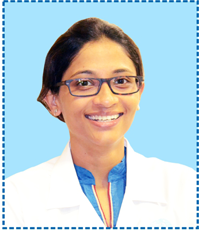 Dr. Aditi Shah
B.D.S. [Dental Surgeon]
C.C.Endo.(Bang.)  
F.I.O.I.(Germany)
Root canal specialist and Implantologist
Contact No: 9328880121
Work Experience
Total work experience of 14 years.

Consultant dental surgeon at Aastha dental clinic since 2011.
Full-time Consultant dental surgeon in Mahavir General Hospital from June 2005 – June 2006.
 Full-time Consultant dental surgeon in GuruNanak Trust Hospital from July 2006 –dec 2006.
Full-time consultant dental surgeon and Head Of The Department in MahavirSuperspeciality Hospital and Trauma Center from 2007 to 2011
Specialty in revision root canal surgeries, Dental Implants, Cosmetic dentistry and flap surgeries.

Attended various national conferences and workshops.
Fellowships And Training:
1. Clinical Fellowship in Endodontics:
National Endodontic Institute and New Dental Hospital, Banglore run by Elder Pierson Society of Endodontics.
Under Dr. Jacob Daniel ????Jan 2007 – July 2007.
Extensive hands –on work like root (bifurcation, trifurcation), revision root canal, Flap surgery, Gingivectomy, Apicetomies, Hemisection, Crown Lengthening etc.
Presented thesis on

Problem-solving in endodontic.
Local Anesthesia in Dentistry.
2. Clinical Fellowship in Advanced Oral Surgery and Implantology:
PraxisklinikfüroraleKieferchirurgie & Implantologie, Germany
Under Dr.med.dent.UlrichGoos and Dr.med.dent.AndreasGekle. 2-September-2009 to 30-October-2009
 Extensive exposure in Implant Dentistry, Maxillary sinus lift, Ridge augmentation, Bone graft, Soft issue graft and Minor oral surgeries.
3. Advanced Implantology course 2010 with extensive hands-on exposure in dental implants and sinus surgeries
Achievements:
More than 3500 successful root canals
more than 400 dental implants
Paediatric root canals undert General Anaesthesia
multiple flap surgeries and episectomies
Number of successful cosmetic dental correction